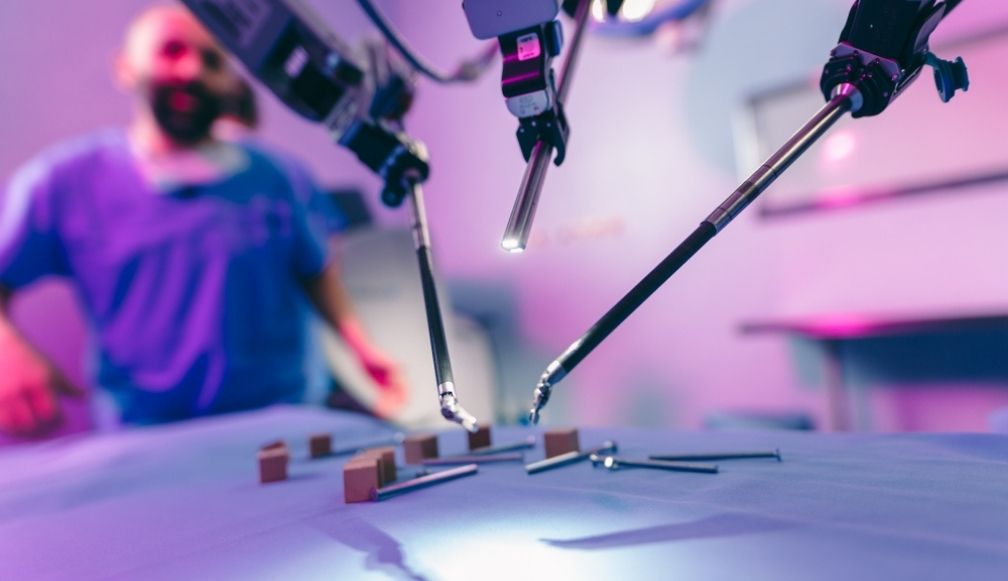 Over the last few decades, Medical robotics has advanced rapidly and been applied extensively in the surgical field. At Lifeline, we use medical robotics across laparoscopic surgery, prosthetics where a plastic surgeon is involved, and other assistive requirements. Minimal scarring, faster recovery times and quick healing are some of the benefits of surgical robotics combined with minimally invasive surgery. The efficacy of surgical operations is greatly enhanced, with the establishment of the minimally invasive surgical concept, its technological development and the application of relevant minimally invasive devices. Today, robotics is an integral part of all minimally invasive surgery. Some of the most visible developments in robotics are attributed to minimally invasive incisions, exposure and surgical procedures, in recent years.
Lifeline Hospitals is a leading multispeciality hospital Chennai that applies the latest advancements in the medical field.
Procedures are simpler accurate and less distressing for patients with meticulously designed robotic assistants helping surgeons achieve the most complex operations with absolute ease. Da Vinci Robots are used worldwide to perform millions of operations. These robots help surgeons reach areas that otherwise would require a large incision, take time to heal, and even leave a visible scar. The technology is getting extremely popular, which only means lesser patient discomfort and more precision.
Renaissance Guidance System
Created by Mazor Robotics, the system is one of the most comprehensive solutions for spinal procedures. Since the spine is an integral part of the human body, and surgeons cannot afford to take risks with spinal issues, they are resolved with surgical robots. While lowering complication rates, the guidance system also increases accuracy and recovery rates, which are faster.
Some procedures performed smoothly are:
Spinal fusion
Kyphoplasty
Biopsies
Surgery for Scoliosis
STAR or Smart Tissue Autonomous Robot
STAR is a self-driving medical robot that illuminates the surroundings inside the body using infrared. It then uses plenoptic imaging, a strategy with which it designs a 3D model of the environment using several cameras for viewpoints. Using an intricate robotic arm with eight degrees of movability to get into even the trickiest spots, STAR is particularly adept at precise instrument control.
Miniature Robot from Virtual Incision Corp
The miniature robot is probably an answer to minimally invasive colon resection procedures, ideal for those with colon cancer, ulcerative colitis, and diverticulitis. In March 2016, the robot conducted the first resection on a human successfully. Virtual Incision's miniature robot gets into the patient's abdomen fully with just a tiny incision to complete the procedure.
The future of surgical robotics has arrived even though human surgeons still have a role to play. For all surgical robotics, and other emergency medical services, reach out to Lifeline Hospitals.